The world is settling down into a different pace since the start of the Corona virus and many are pleasantly surprised to find that they like this new gentle rhythm to their day. Gone is the mad hunt for shoes, keys, and a last-minute dash to the train station with toast still in hand. There is more time to spend with the children and no need to dress up when the working day consists of moving from one room to the next. There has been an upsurge in luxury lounge-wear apparently as we embrace this new way of life and realise that we might be in it for the long haul.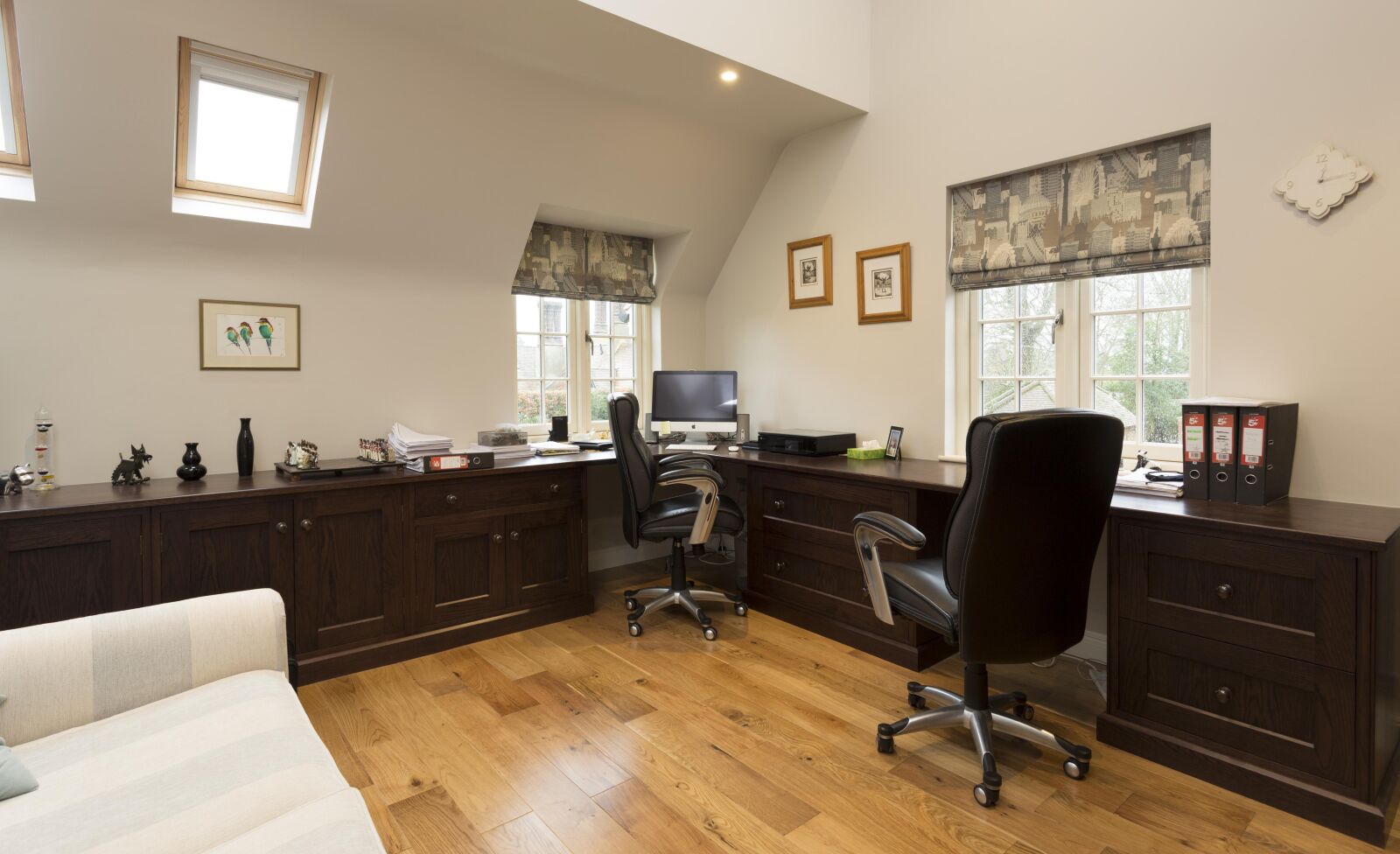 Dark oak wood with Hafele knobs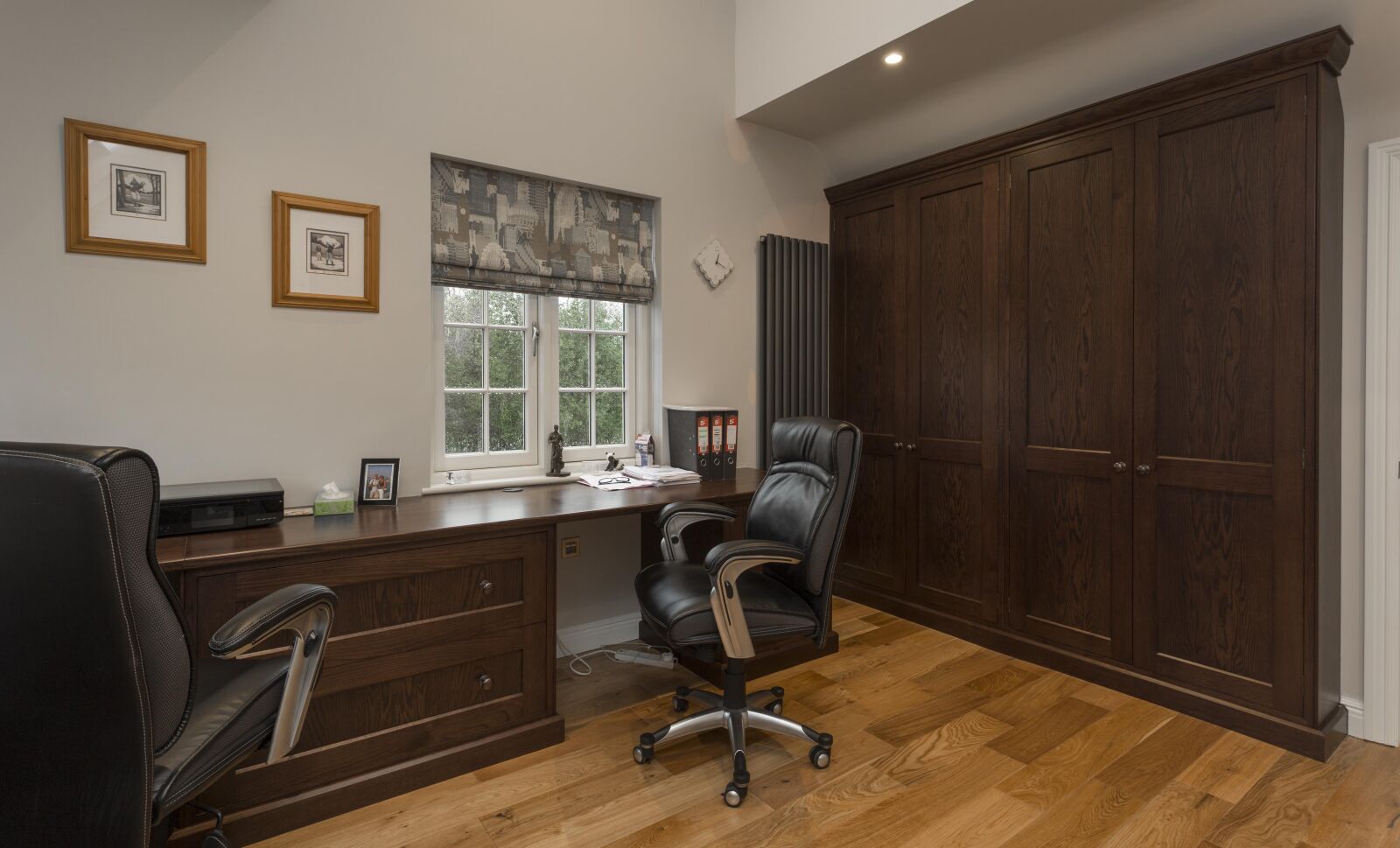 Dark oak furniture with antique finish
Unsurprisingly stay at home office workers are now turning to ways that will make their working life more comfortable and that spare room or loft that has been full of junk is now being measured up for an office. John Ladbury specialises in bespoke furniture and can accommodate almost any room, space or awkward shape into a useful office space or media style area. Painted or finished as natural wood, the choice is yours.
Painted in Heritage Dulux French Grey with Walnut work top and brushed stainless steel knobs.