A window seat can be a wonderful addition to any room and John Ladbury will often incorporate one into a kitchen design if there is space under a window.
A window seat will often includes a lift up storage area which is a godsend for hiding clutter, toys and books, or can even be turned into a wine storage area.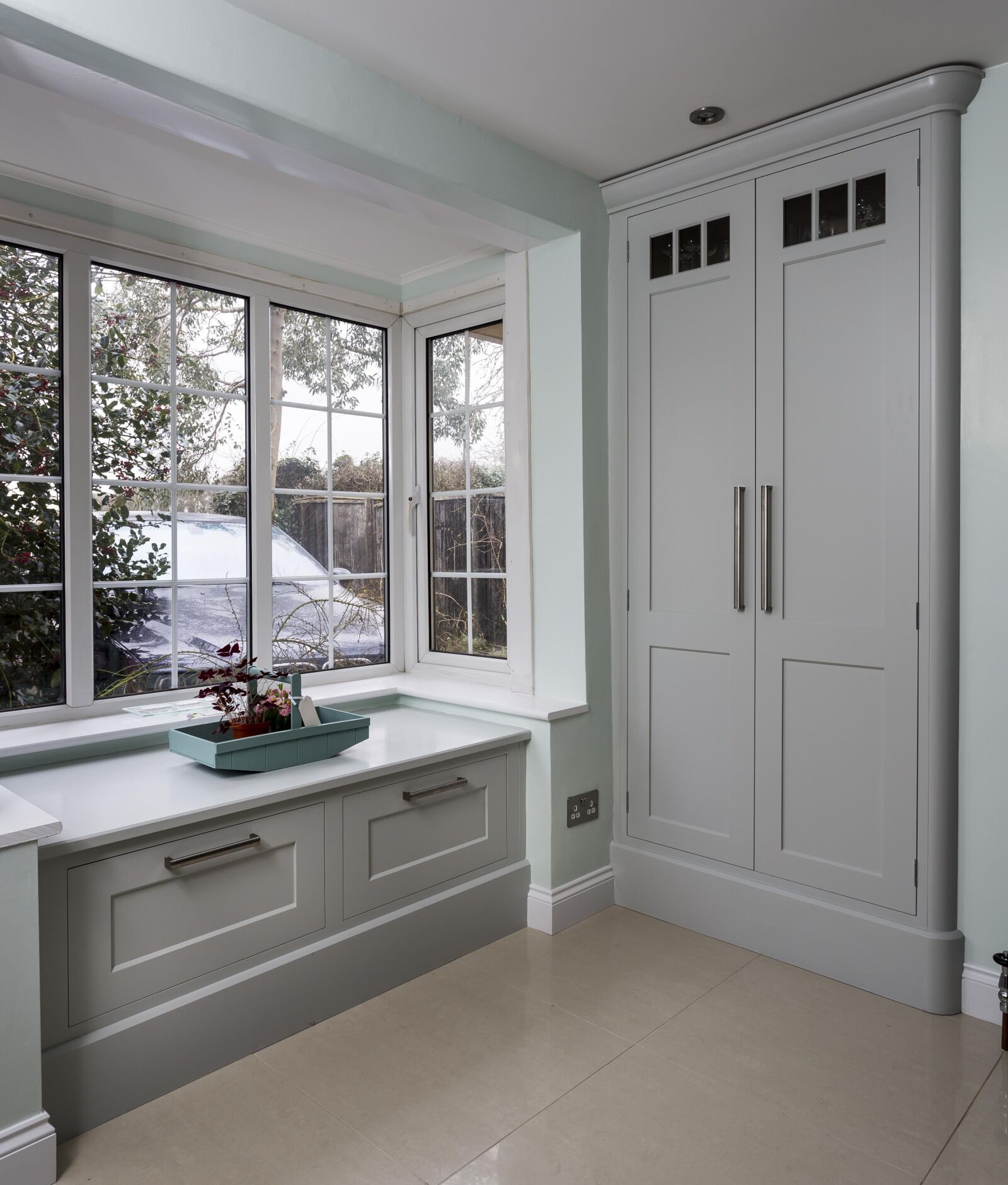 This wonderful window seat has pull down drawers for easy accessibility.
Built in furniture either side can create wonderful 'nook' area to give a secluded sanctuary feeling: sit with a book or a glass of wine and watch the world go by.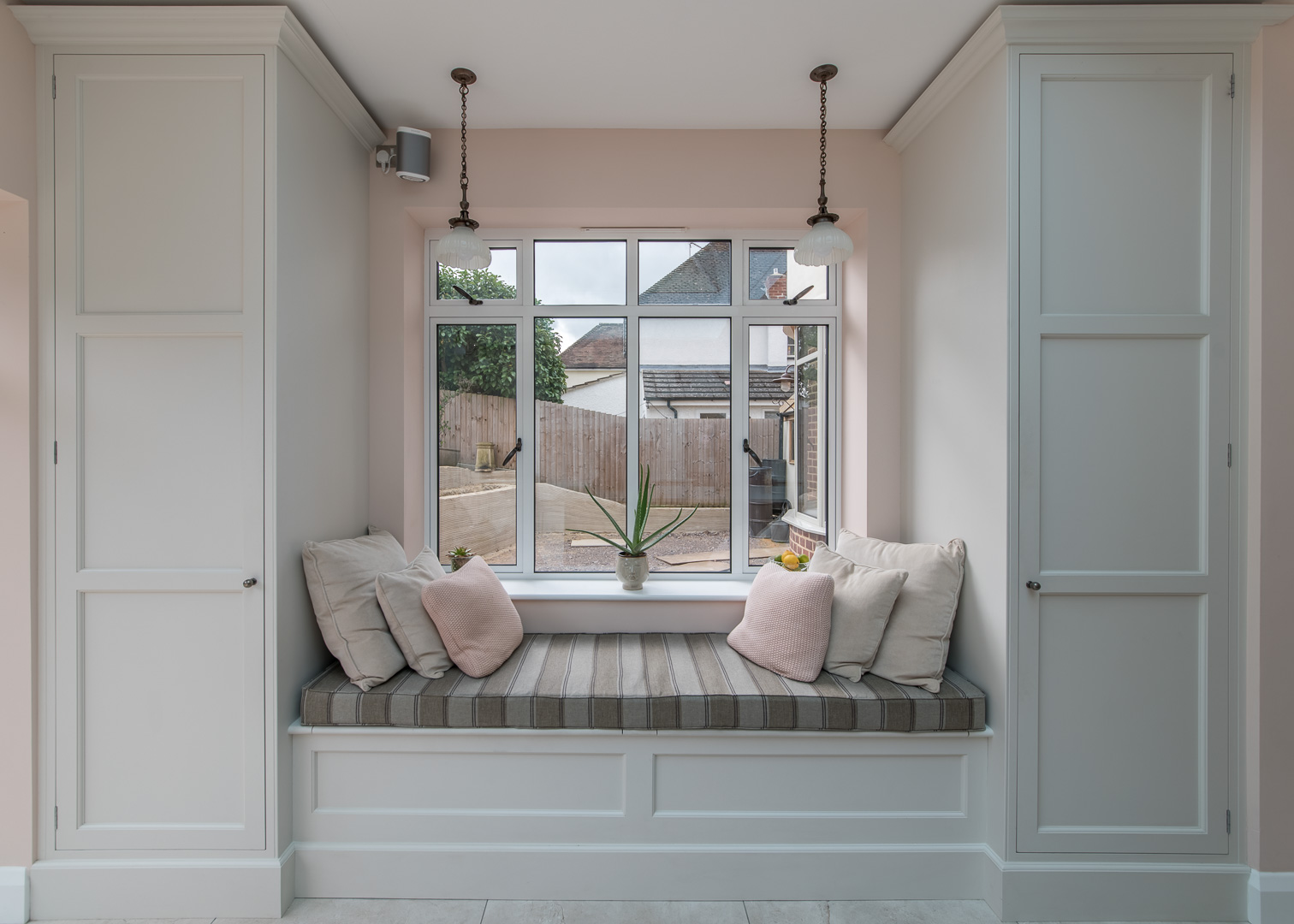 It goes without saying that a window seat is best if you have a view to gaze at, but sometimes it's handy if there is no room for a chair in the room - some bedrooms are snug enough to utilise the under window space by necessity.
Window seats are normally covered with padded upholstery and it's important to choose the right fabric to make it comfortable, impervious to the sun and durable. Shutters or blinds are best for the window rather than curtains.