The humble kitchen sink is going places in 2021
Sinks have had a makeover and are no longer just a functional piece of kit for your kitchen, they can be a work of art, adding to the overall tone of your new kitchen: glamorous, country style, retro kitsch, there is a style for every kitchen.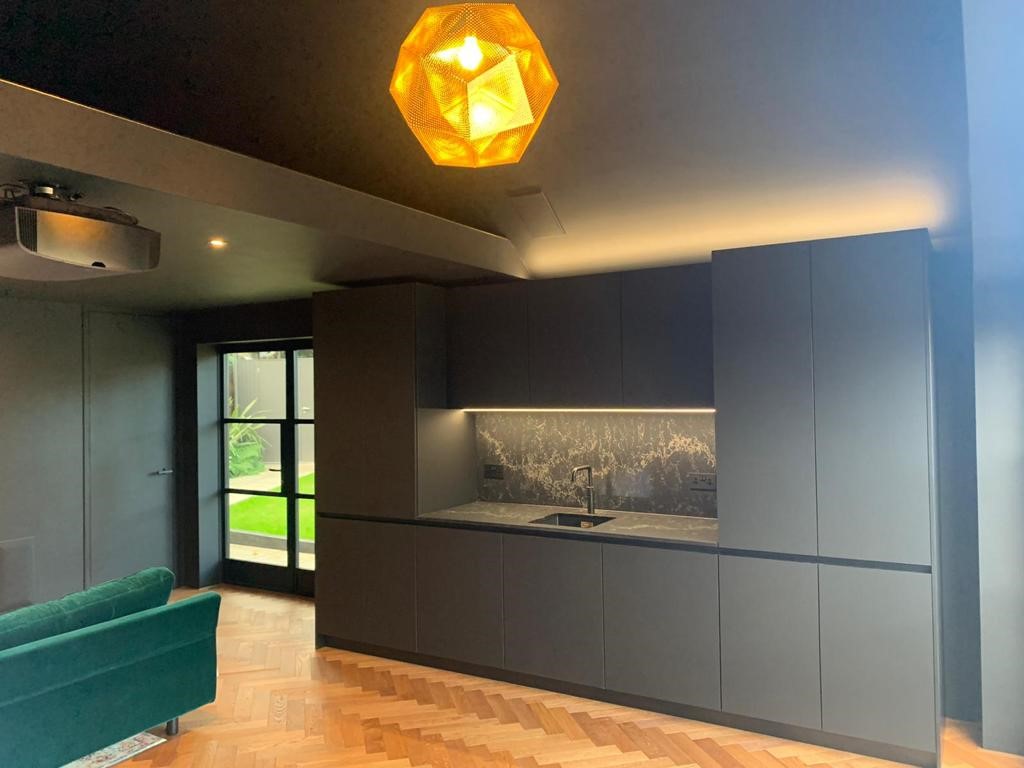 This interesting room is actually a cinema room and the sink is a Blanco Subline Siligrant.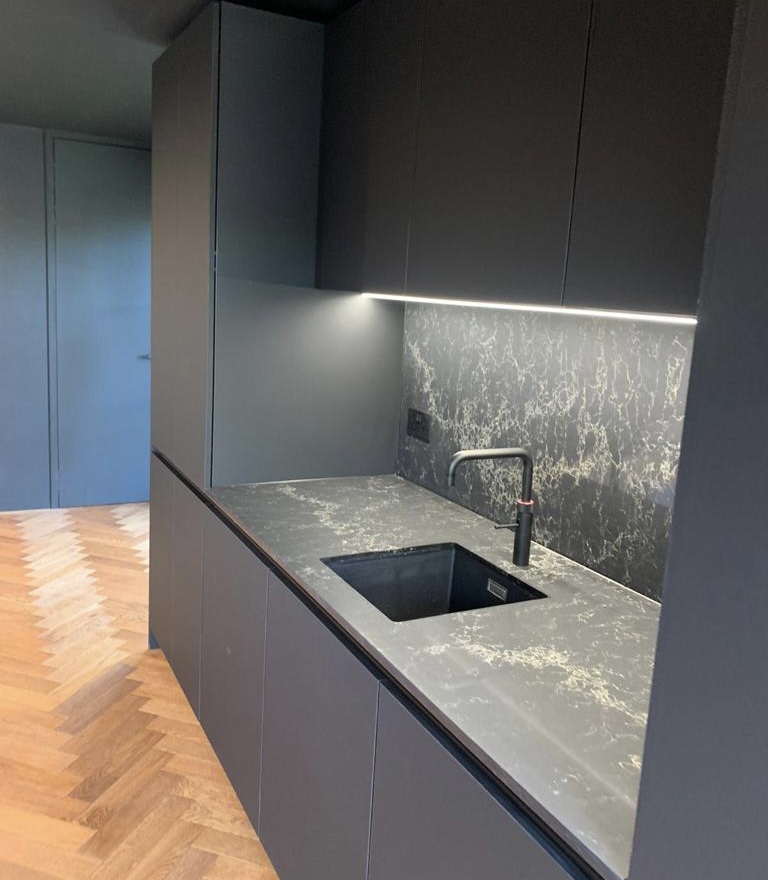 Silgranit is a composite sink manufactured from 80 percent granite and cast in a single pouring. Unlike natural granite, granite composite is not porous. That means it resists stains, is safe for all foods and, according to Blanco, is fully hygienic.
Sinks are essential to a working kitchen and deserve a place as a major showpiece. Small prep sinks on a central island are great for prepping veg and incorporate a useful tap.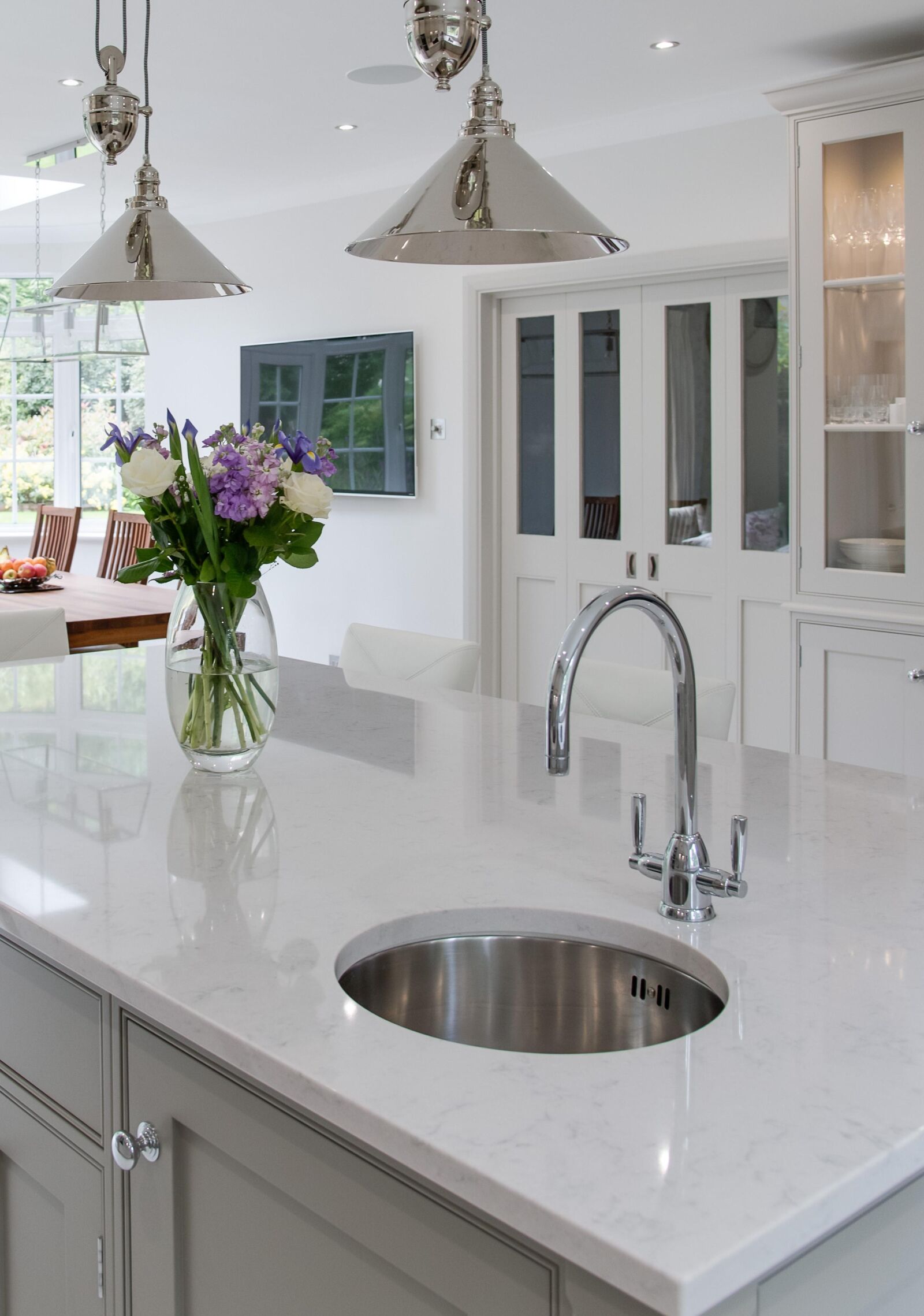 Stainless steel prep sink easy to manage and so handy on a kitchen island
Double drainer sinks with a pull-out spray tap and an incorporated waste-disposal are essential and can be dressed up with interesting quartz draining board. Large Butler sinks are deep - and perfect for boot /utility rooms for washing muddy wellies and dunking the dogs in!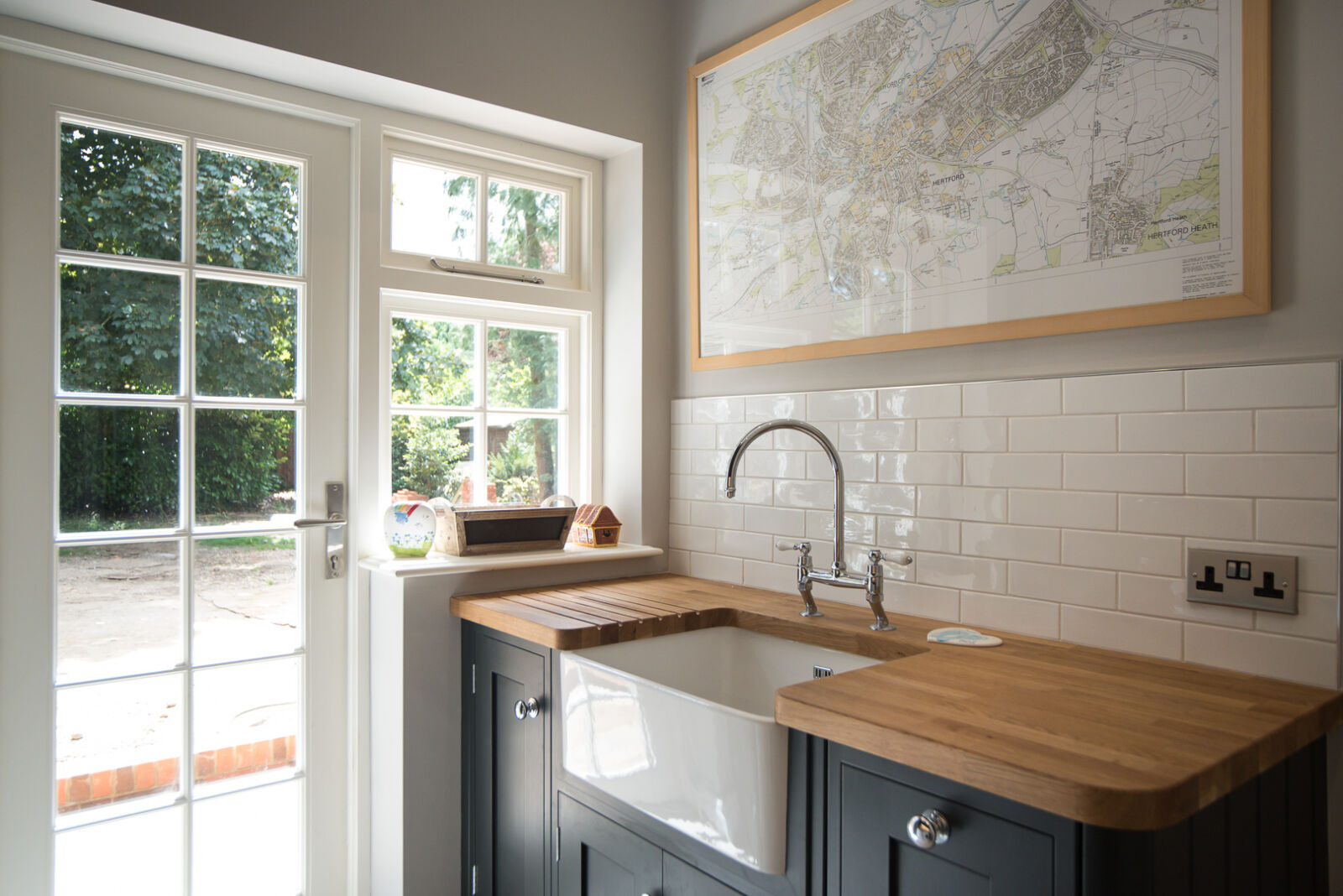 Classic deep butler sink- great for wellies and dogs!
But it's the choice of material that elevates the humble sink from utility to beauty and today those choices are considerable. Copper. Granite, Corian, ceramic and even cast iron are all feasible choices and of course the manufacturers have processed them to be heat proof and scratch resistant to protect the surface and ensure the longevity of the product. Even so, considerable care needs to be taken with certain types of sink and abrasive cleaning products should be avoided: Copper can be difficult to maintain the quality and patina, coloured granite sinks need to be cleaned after every use so that they keep their freshness, ceramic sinks can chip, and the surrounding area will quickly discolour.
Fabulous Shaws Ribchester ceramic sink
And of course, finish off your new sink with an up to the minute boiling tap, a gold or antique finish double tap or an anthracite black for modern glamour. The choice is vast and as long as you take care of your sink- it will be there for you, for a long time.
.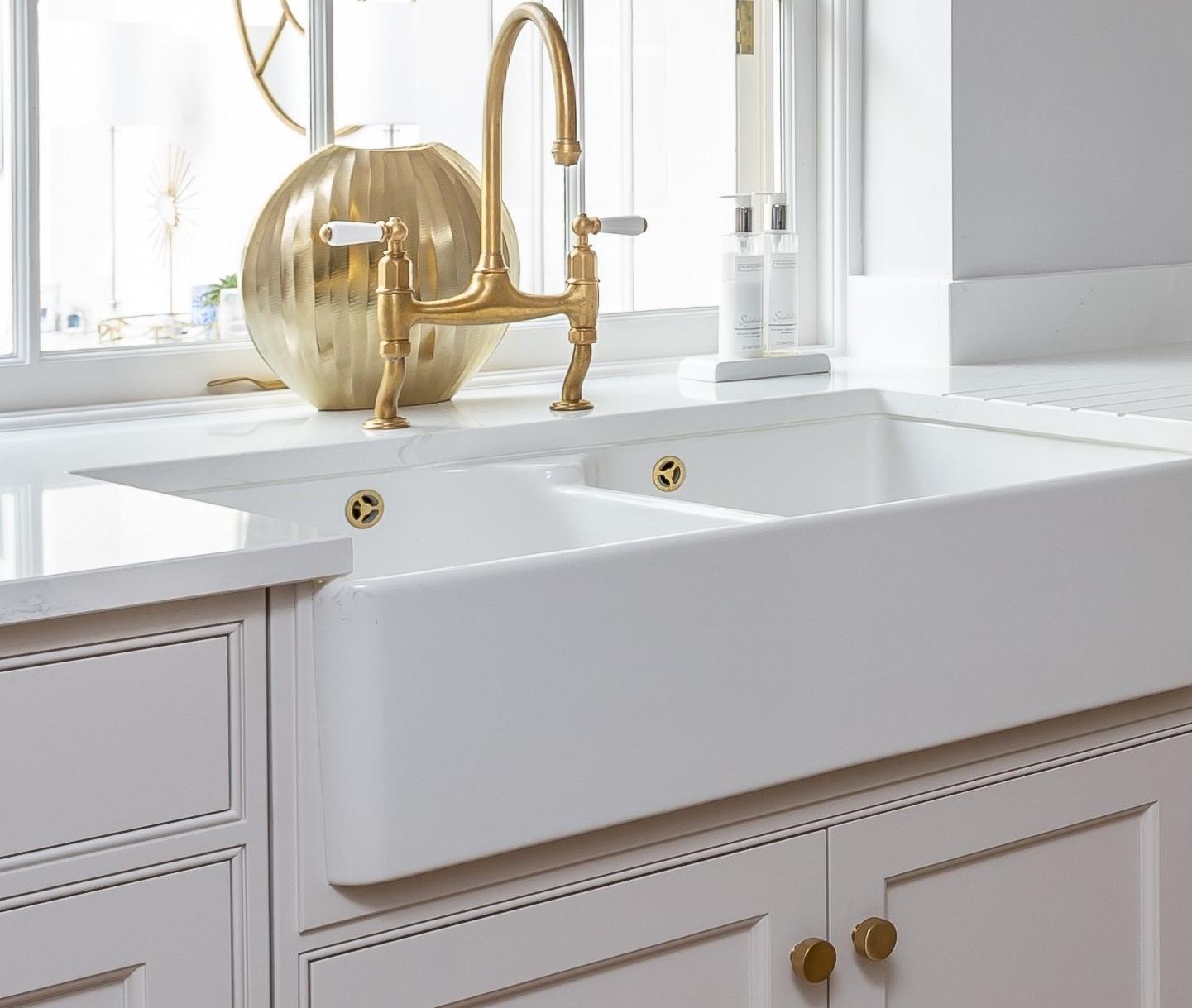 This is a beautiful double butler sink with gold taps for added glamour.
The sink pictured below is in the John Ladbury showroom and is a stainless-steel Axis sink by 1810 with Corian side walls and matching Corian chopping board/sink cover.