Pantries are back in fashion. It's official. The pantry is a throwback from Victorian times and was a very necessary part of a working kitchen, namely for storing food that needed to stay cool, such as eggs and milk, as well as a multitude of seasonings and daily provisions. But with the advent of the refrigerator and compact houses designed with fitted kitchens, the pantry fell out of favour. John Ladbury and Company has recently seen a huge rise in demand for pantries, either the walk in variety or a smaller double door version if space is at a premium.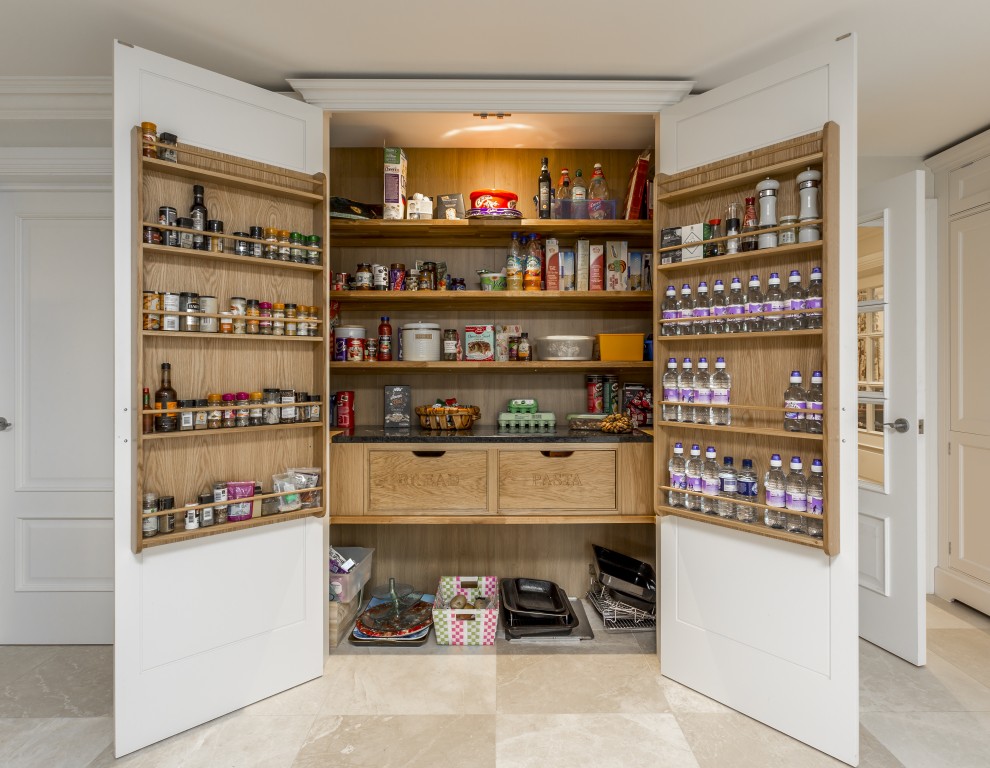 A pantry will typically have room for spice racks, jars, and bottles and sometimes a cold storage shelf made from granite or marble. A prime reason for the rise of the pantry is the demise of the dining room as home owners opt for larger open kitchens, utilising the space more efficiently. Families congregate in open plan kitchens, often relaxing with television and media pastimes; cooking and serving food no longer being the sole purpose. Such lifestyles changes reflect the shape and style of houses and the return of the panty is also attributed to such esoteric reasons as Downton Abbey and the Great British Bake-off, whetting our appetites for old fashioned baking. The rise in fusion food and the plethora of chefs showing us their culinary skills on the television has also contributed to the rise of more intricate recipes, calling for more obscure ingredients as standard.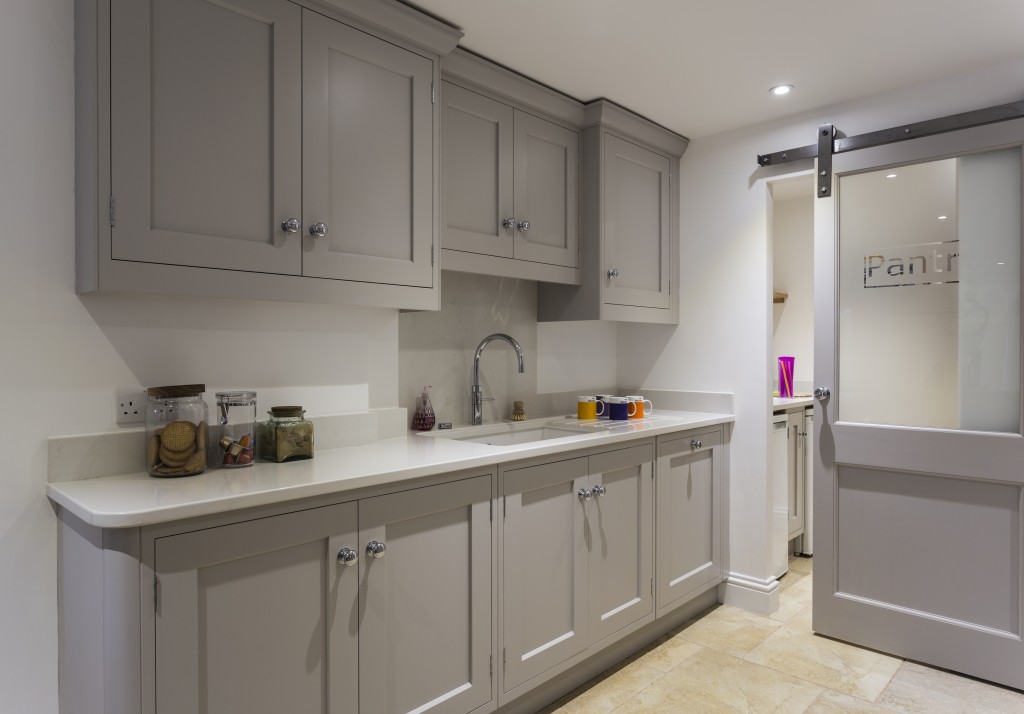 This pantry door has a wonderful bespoke etched piece of glass, so no-one can be in doubt as to what delights lie behind the door.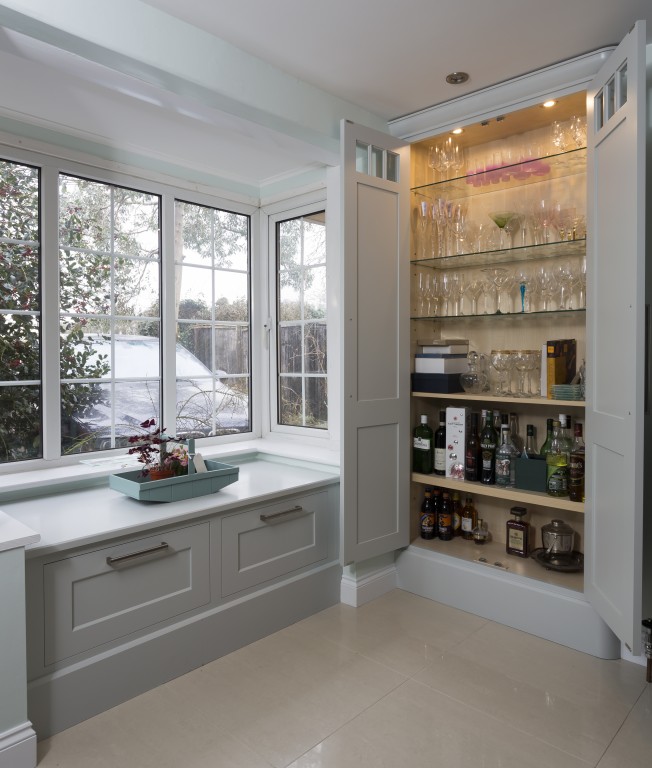 Not quite a pantry, but a very handy storage unit and beautifully designed.