Media units are often incorporated into the design of today's modern kitchens, space allowing. Mostly designed to take a television or a computer with useful drawers underneath and shelving either side, they can be as discreet or as eye-catching as you like.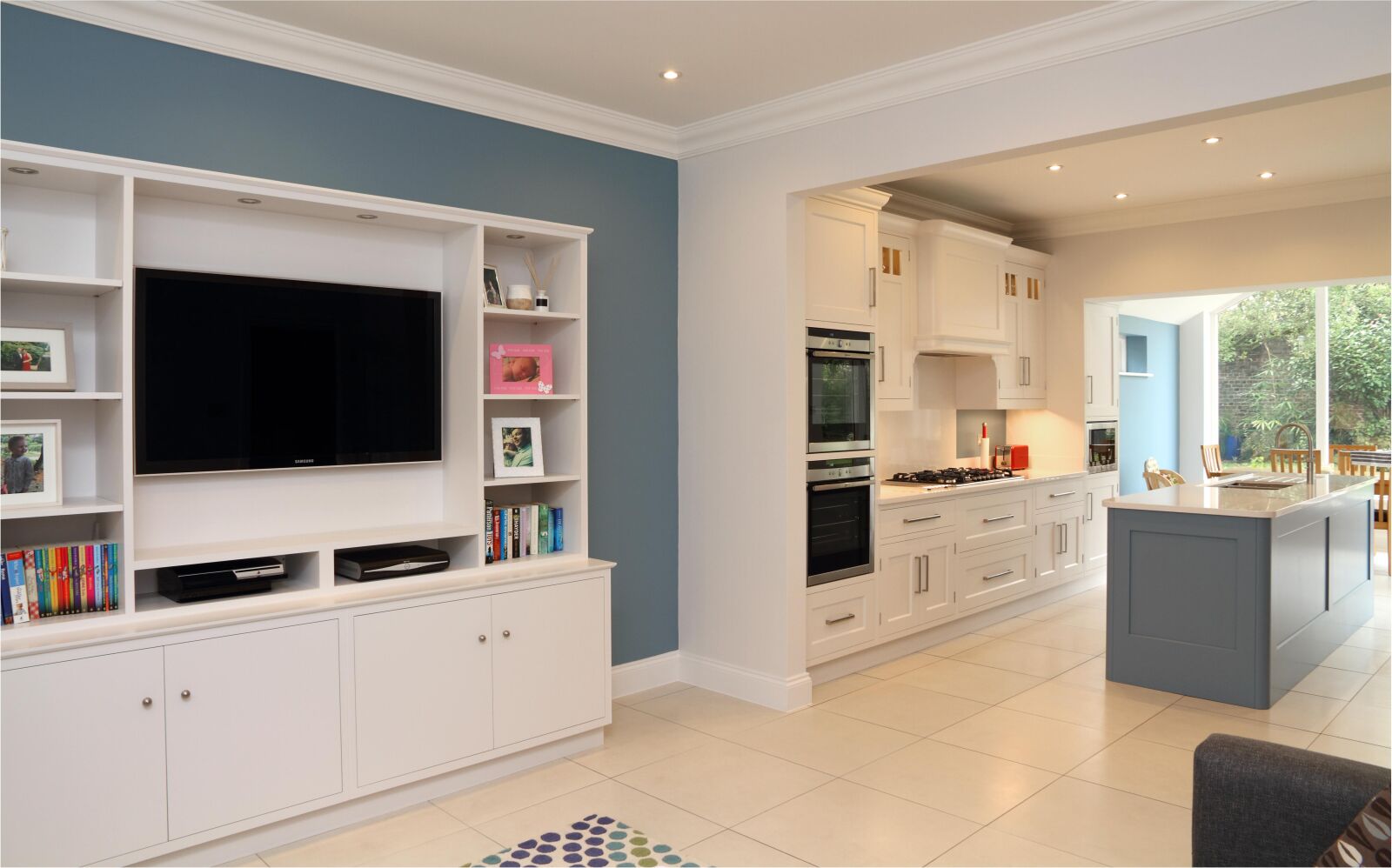 A large bespoke kitchen with a media unit at one end incorporating led lights above and brushed stainless steel knobs in the same series as the kitchen handles
Since kitchens became more open plan, a media unit incorporating a television is ideal to keep the family entertained.
The focal point in this extended kitchen is the television.
Bespoke units to fit any space whether hand-painted or natural wood.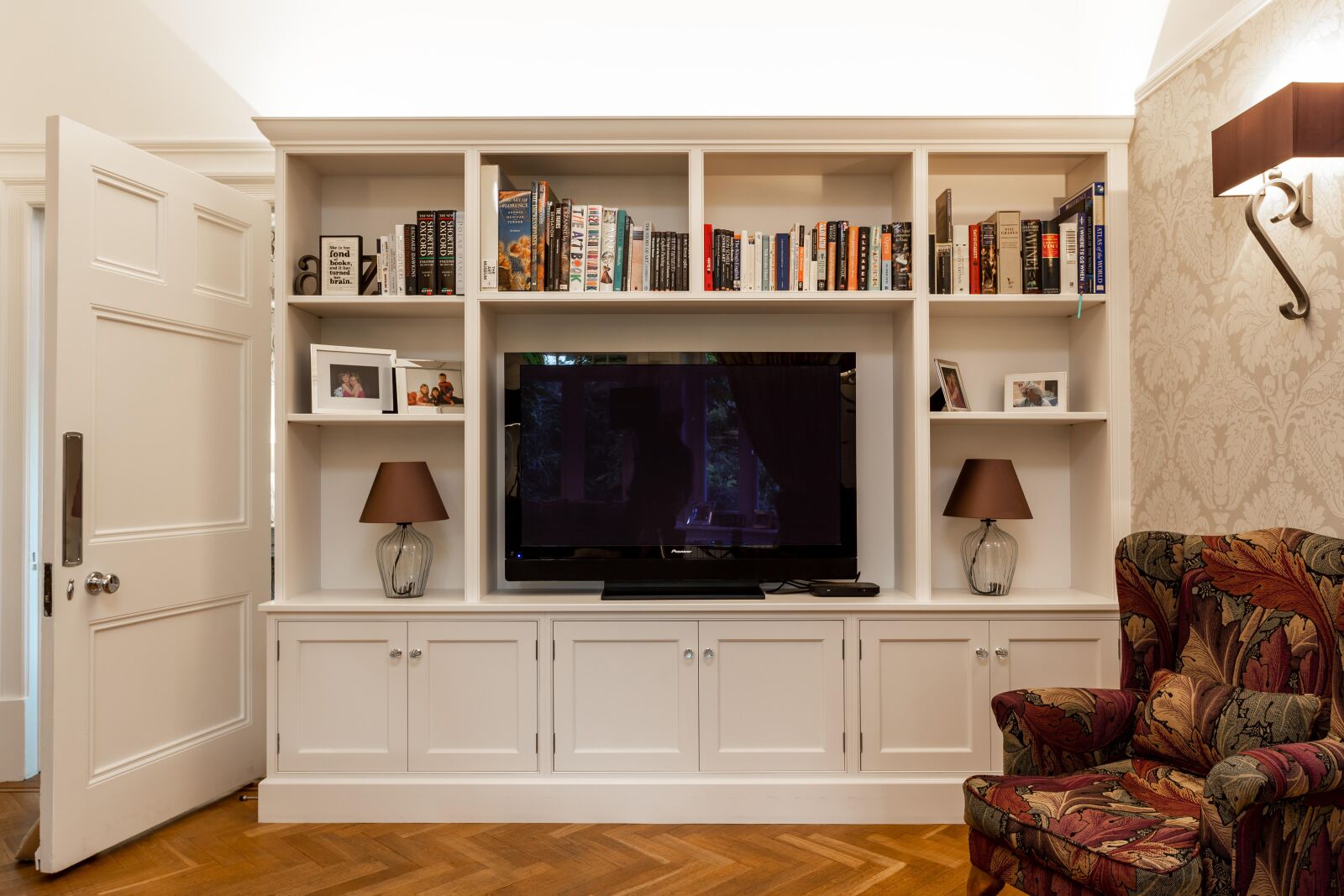 We make furniture for any room in the house as seen by this media unit situated in a sitting room. Perfect for readers.