Knobs and handles by John Ladbury Kitchens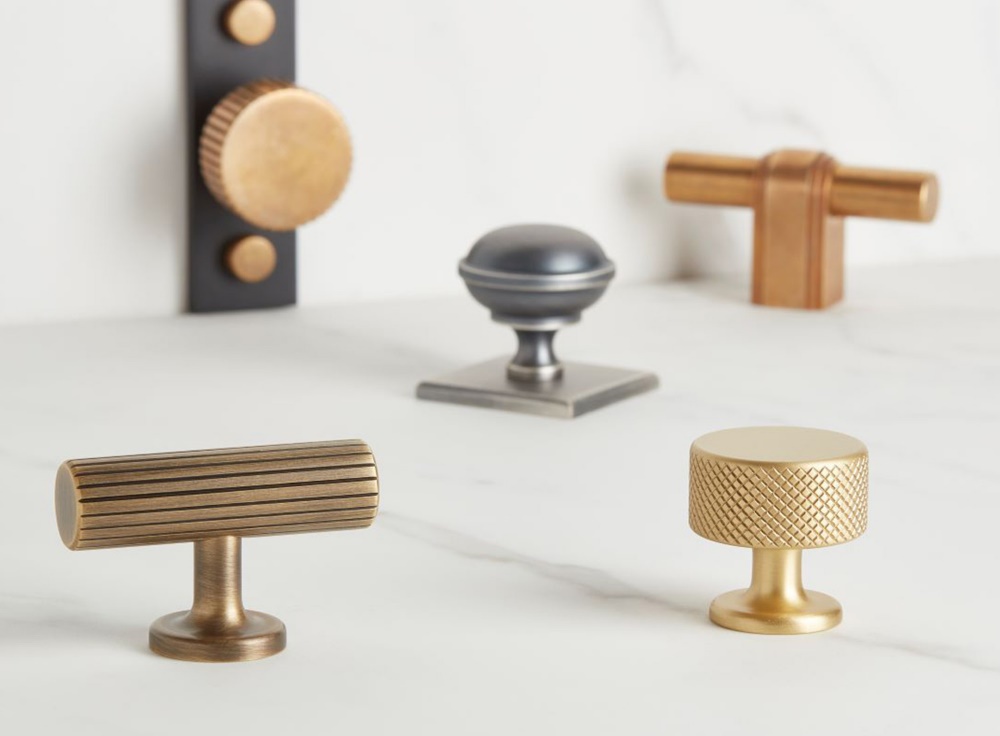 Image Courtesy of Armac Martin
Handles are the finishing touches to your new kitchen – the jewellery that can bring out the colour and style of your furniture. Choosing the right knob or handle will make a huge difference to your new kitchen furniture and is something you will not want to get wrong. Our kitchen designers have carefully chosen the best quality and style to complement your John Ladbury kitchen but even so, the array to choose from is large and can be daunting. Traditional or contemporary, glamorous gold or brushed steel, eye catching, or minimalist to allow the furniture and accessories to shine.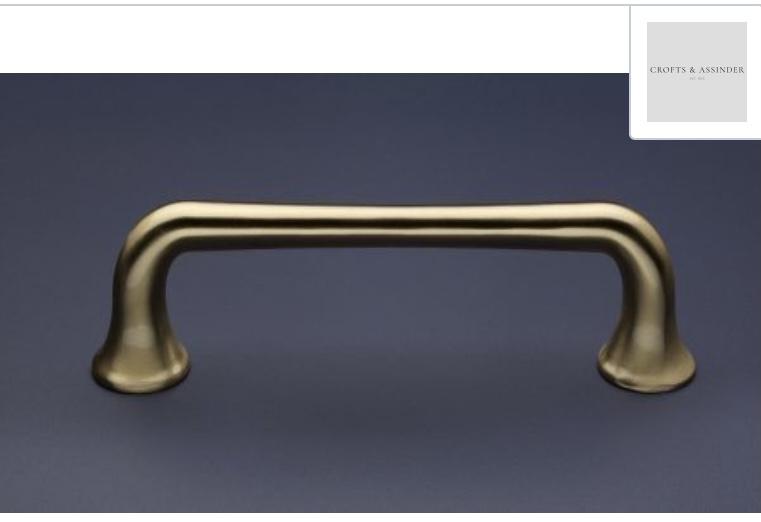 Courtesy of Crofts and Assinder Antique Brass Stormont drawer pull
As a rule of thumb, we tend to use the same style/design combination even if you are mixing knobs, pulls or handles. A classic antique brass or pull style farmhouse knob would look good on a country kitchen but a streamlined contemporary kitchen would need a sleek bar handle or cup in satin brass or rose gold, for example.
One of our designers will be on hand when you visit our showroom to choose your knobs, cups or handles and will guide you through our large selection to ensure you make the right choice. Different finishes will change the look of your new kitchen, antique bronze can be distressed and will give a dull finish and might be perfect for an Edwardian or classic style kitchen.
Although the taps and other hardware does not have to match with the handles it can sometimes bring everything together. If, for example, you choose a black splashback or dark quartz worktop, or even a black tap such as this Quooker Flex tap, the knobs and handles such as this Henley range from Crofts and Assinder will add to the dark glamour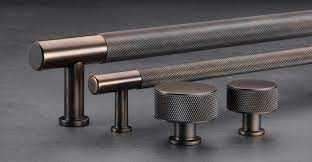 Crofts and Assinder Dark Nickel Henley series.
Image courtesy of Crofts and Assinder

The hardware you choose needs to feel right: tactile, a good shape, finish and weight and needs to be the right size for you door or drawers as well as being hard-wearing and beautiful to complement your new John Ladbury kitchen.