Balls Park Hertford

City and Country are a specialist developer, committed to renovating and restoring architectural buildings and landscapes of historical value, creating a niche market in their field. Based in Stansted, Essex, they have an impressive portfolio of listed and important buildings that have been transformed by their sympathetic and tasteful conversions.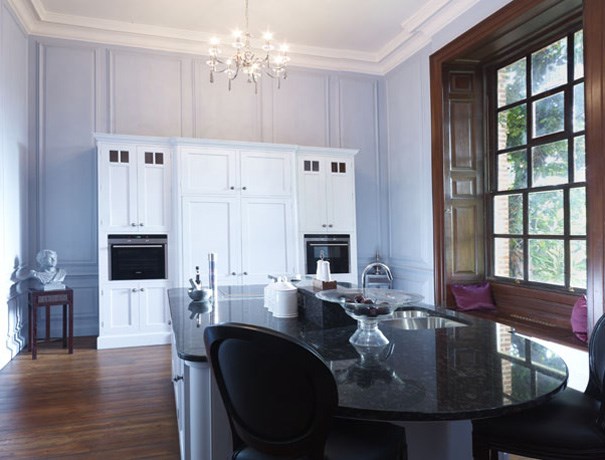 John Ladbury and Company is privileged to work closely with this award winning business, where dedication, integrity and attention to detail, matches our own ethos of quality over compromise, combined with superlative craftsmanship and customer satisfaction. John Ladbury and Company's first undertaking with City and Country was to produce traditional kitchens in the newly converted, magnificent Carolean house in Balls Park, Hertford. (Carolean refers to an elegant style of Artisan Mannerism which took over from the excesses of Jacobean buildings and refers to the reign of King Charles I (1625–49)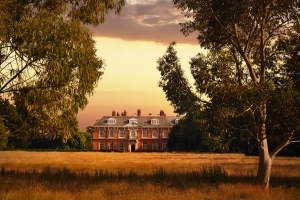 Built in the mid seventeenth century as a family home, it was described as a highly sensitive site, by English Heritage when it was bought by City & Country in 2001. By then it had passed through surprisingly few hands, although extensive re-modelling, a new West Wing and buildings such as an atrium, stable block and salon were added. At the time of purchase, Balls Park was being used by The University of Hertfordshire for teaching and accommodation purposes, but it was recognised that the main Mansion house was falling into disrepair and would need extensive work carried out to bring it back to its former glory.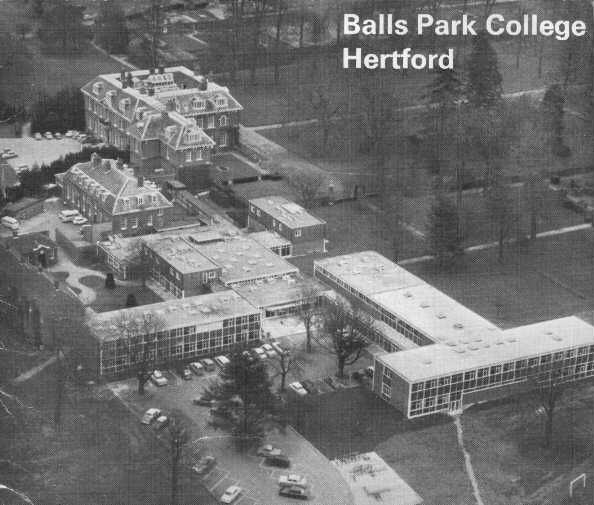 In 2010 City & Country eventually received planning permission to turn Balls Park into forty apartments guaranteeing that the beauty and history of Balls Park would not be compromised. Respecting the structure of the buildings and combining it with creative flair and traditional craftsmanship, ensured that original features were not compromised and the challenges of returning the beautiful building and the landscape surrounding Ball Park grounds, were met with respect and sympathy.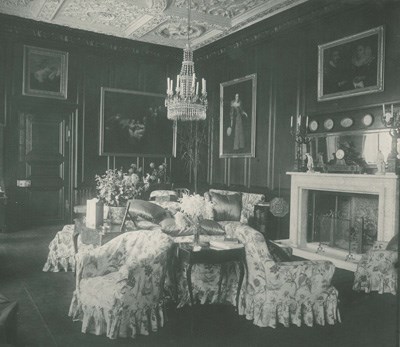 John Ladbury and Company was delighted to be given the task of designing, building and fitting many of the bespoke kitchens in the Mansion apartments and the Coach House.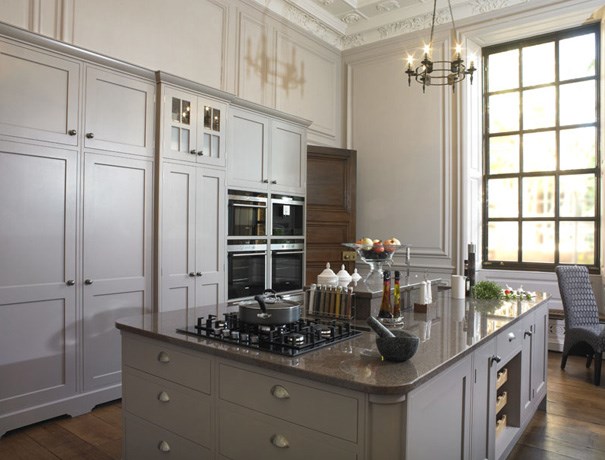 We are exceptionally proud of our contribution to enhancing the original beauty of Balls Park and look forward to our ongoing working relationship.