A boot room can be invaluable and worth incorporating into your new kitchen design if you have the space.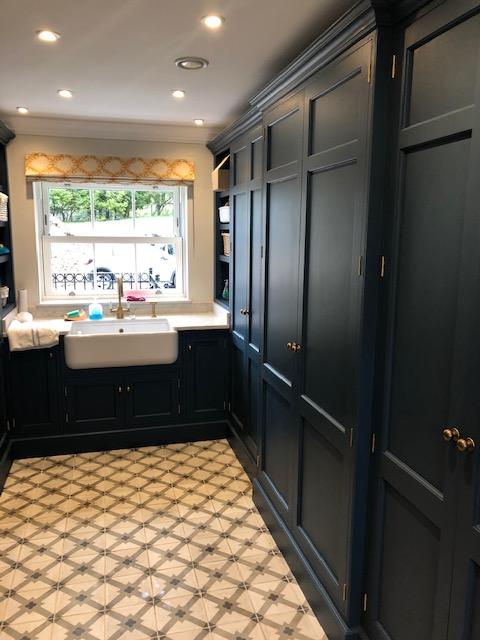 It can house a multitude of extras that you might not want on display and ideally would be the gateway between your pristine kitchen and the messy chaos of dogs, children, gardening and washing.
It would be ideal, where possible, to have an outside door to your boot room with another door into the kitchen to keep out the draughts and muddy footprints.
Bespoke cupboards and drawers can be designed to your specification depending on your job or pastimes. If fishing or golf is your thing, then a tall cupboard would be perfect but if you are thinking simply boots and hats and then maybe a series of drawers and cupboards would suit.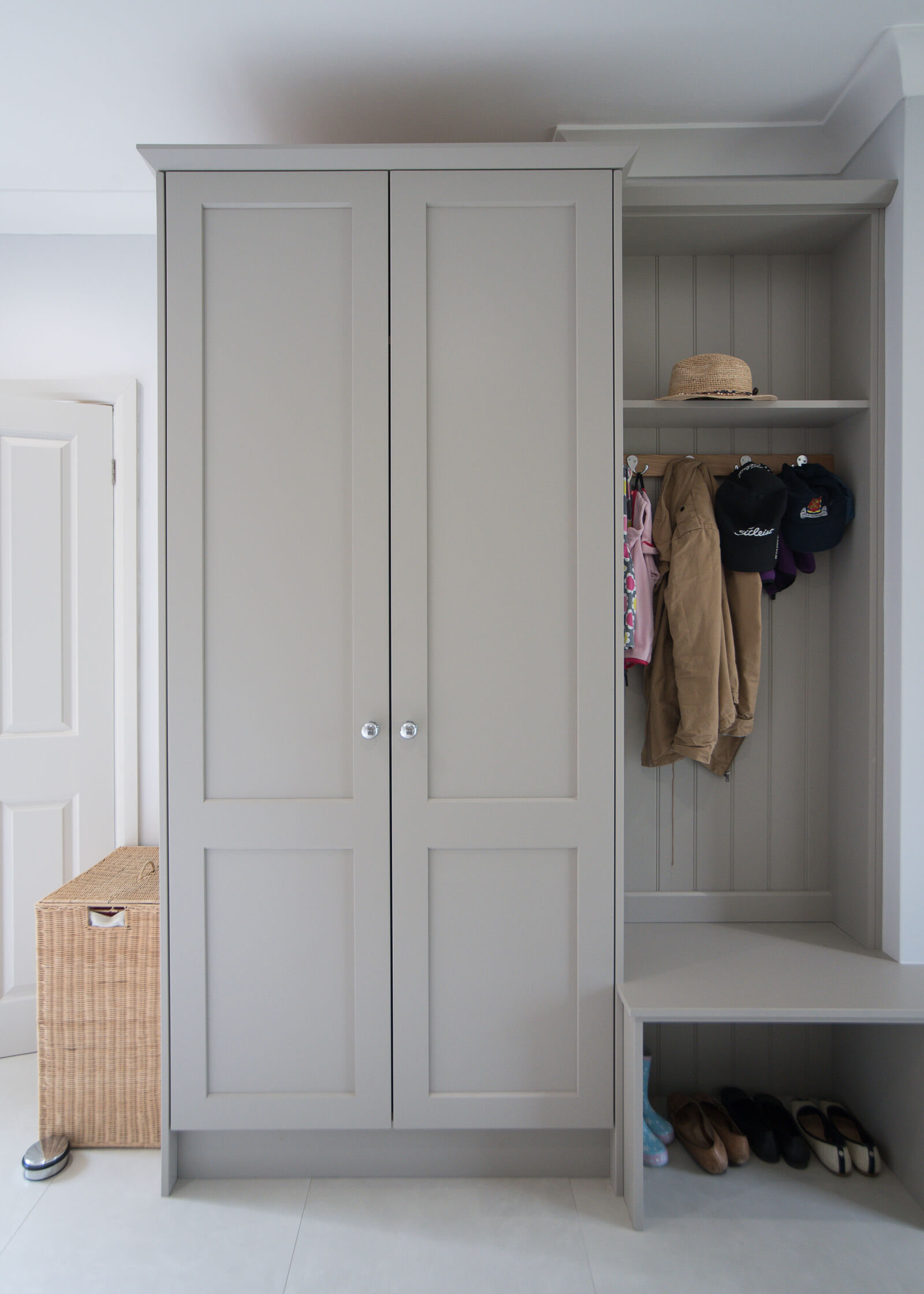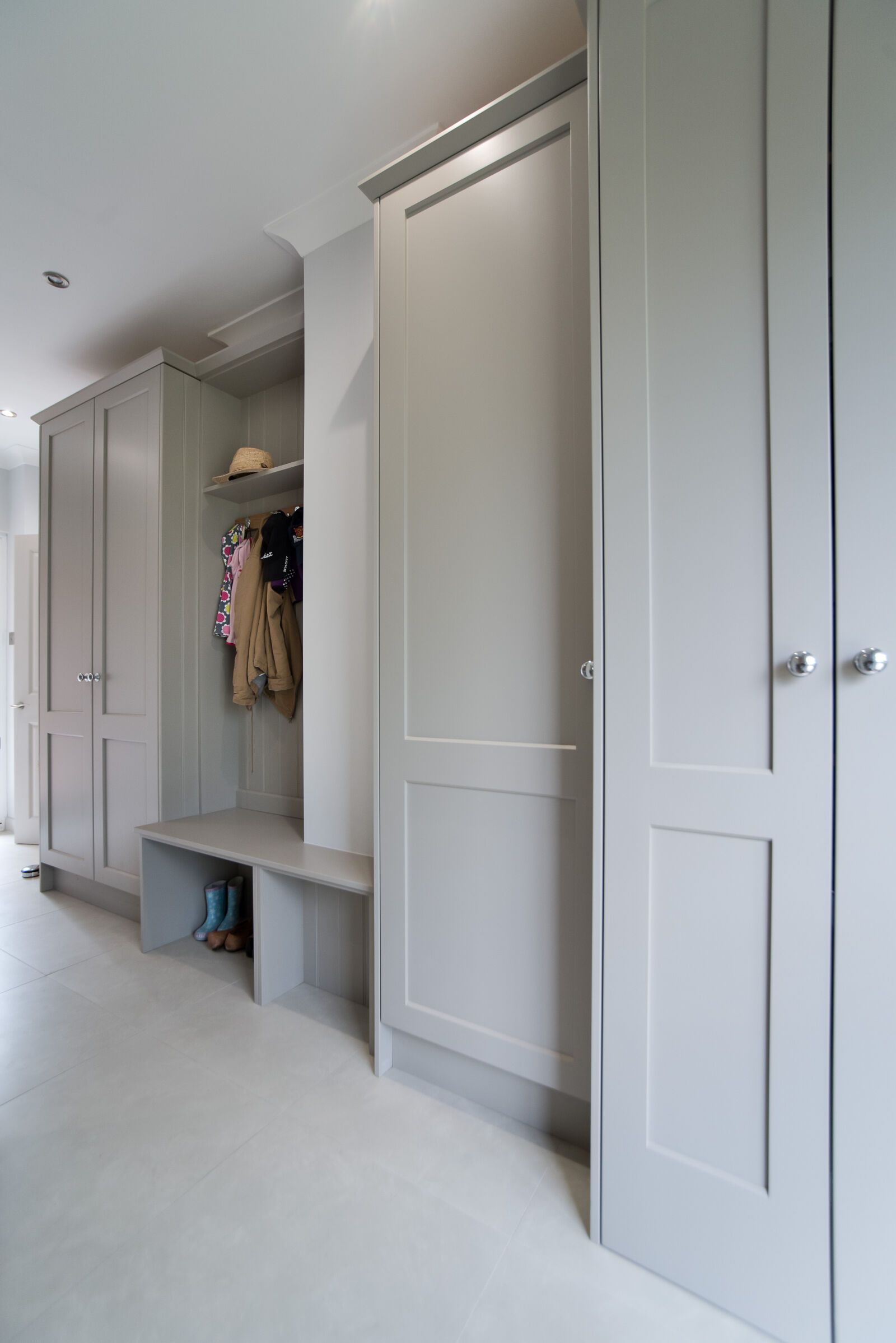 A deep sink like a Butler sink is a must, preferably with a spray tap for washing those muddy wellies, cleaning soil off your freshly dug up veg or hosing down the dog!
Why not have a cupboard for each of your children's knick-knacks under a set of coat hooks and then a tidy up would be no more than throwing stuff into each little person's cupboard -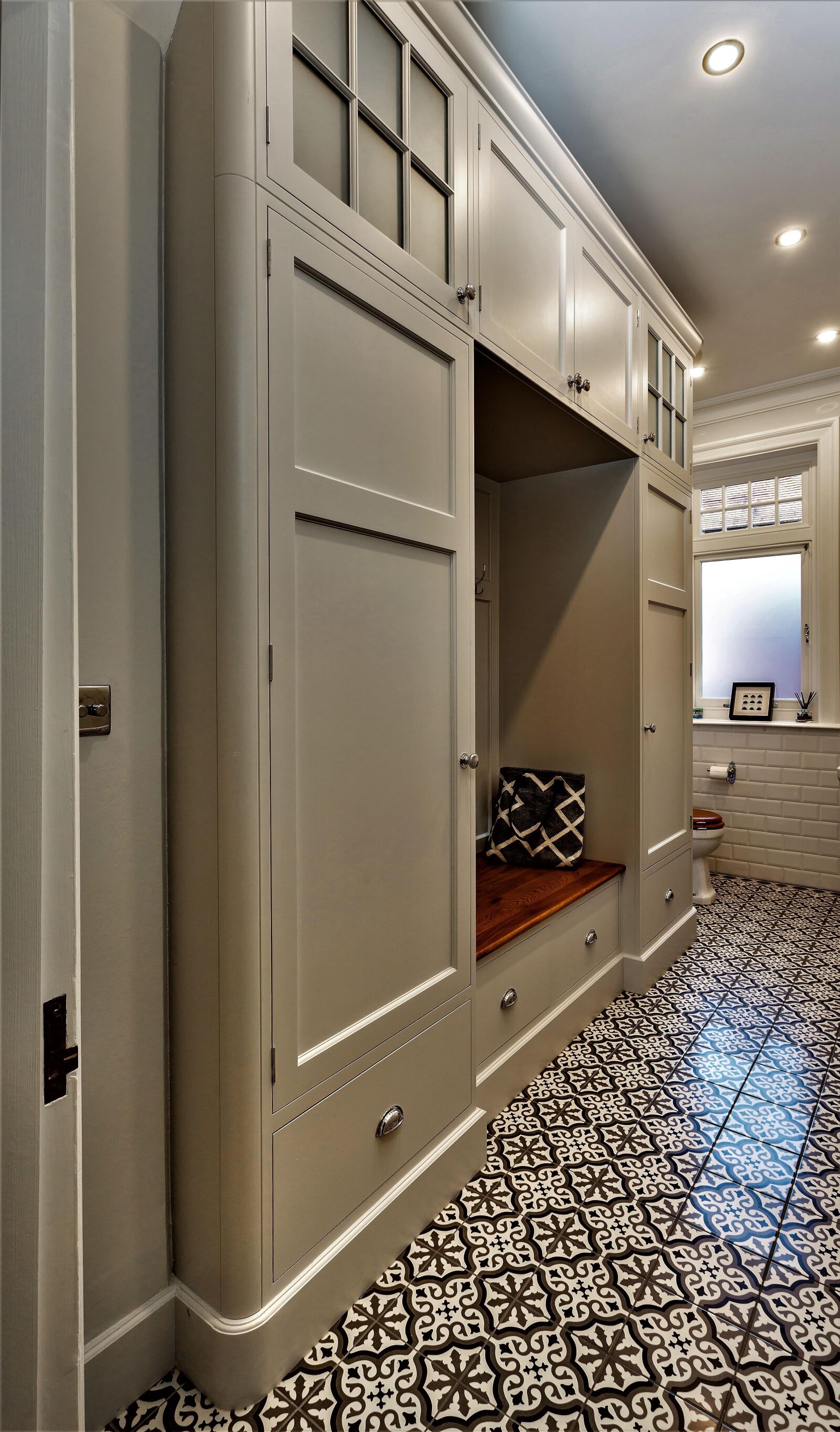 not a long-term solution maybe, but a very satisfying one.
If you have the space then ideally your boot room can also double up as a utility room with an open shelf for freshly washed clothes and somewhere to house your iron and ironing board ­– you could even squeeze in a freezer and washing machine.
And don't forget- it can be somewhere to keep the turkey and trifle cold at Christmas. Very handy!